I doubt anyone would use hdr to capture dynamic range found in their food but then again I don't see why not apart from wasting almost half an hour post processing the photo. Talk about too much free time...




Dinner time!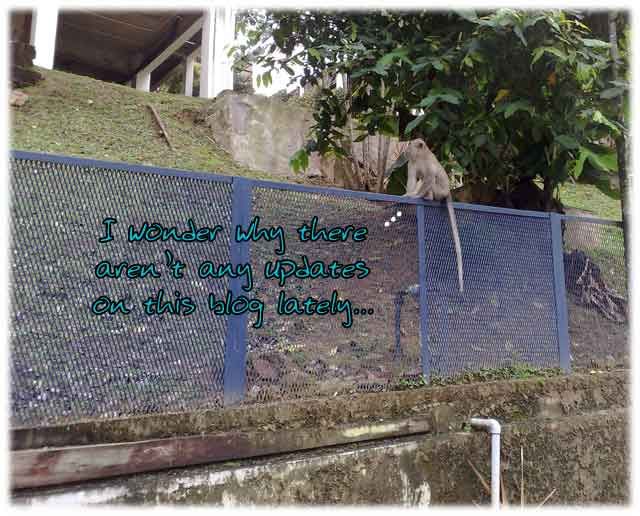 One fine day I was walking along when suddenly I caught a whiff of sizzling chicken wings and hotdogs out in the open. Thanks to my keen and trusty nose, I managed to sniff out the location and I knew I hit the jackpot when I saw a barbeque pit in the midst. Lady luck must have been smiling over me as when I got there I saw a charred hotdog on the floor which I then snarfed it down since I hadn't eaten for days.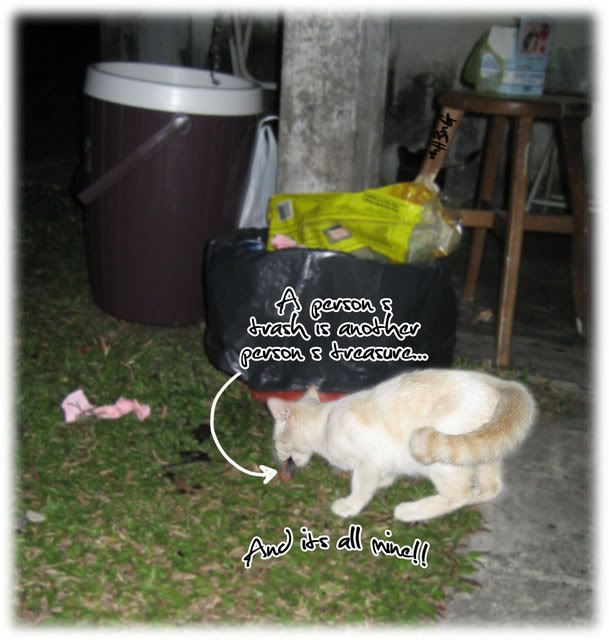 Food! Glorious food!

While busy foraging for food on the ground, suddenly I felt as if I was floating on air. A quick twich of my head confirmed my worst nightmare; I was caught red handed by a human!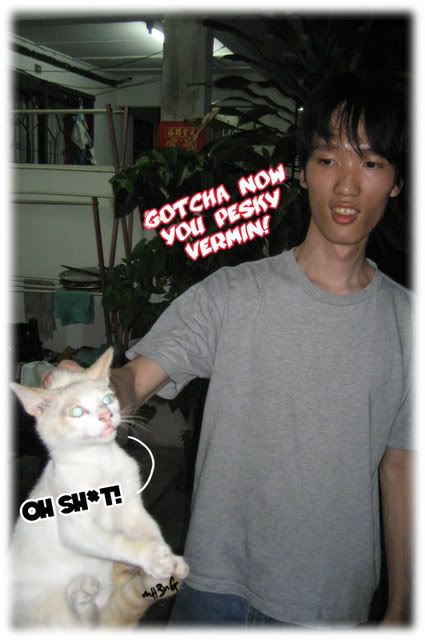 Maybe if I pretend to be a stuffed animal he'll put me down...

Unfortunately for me, that didn't happen and soon I was enduring the worst moments of my life so cruel that I couldn't bear to put them into words (so I'll put them in the form of pictures instead =p).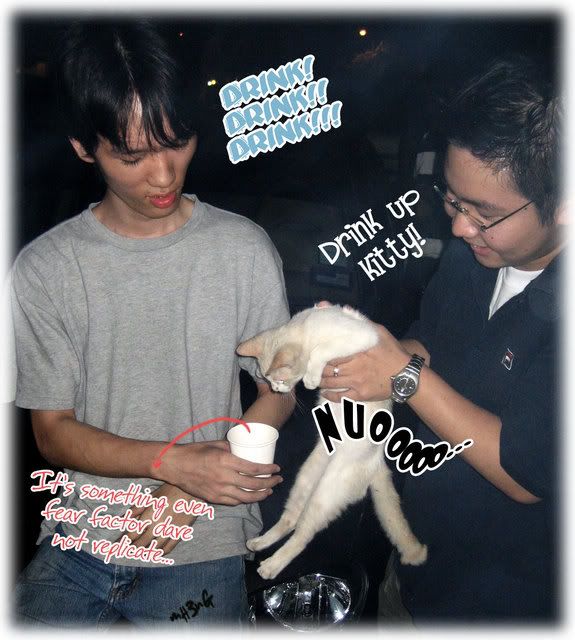 Lemme go!!!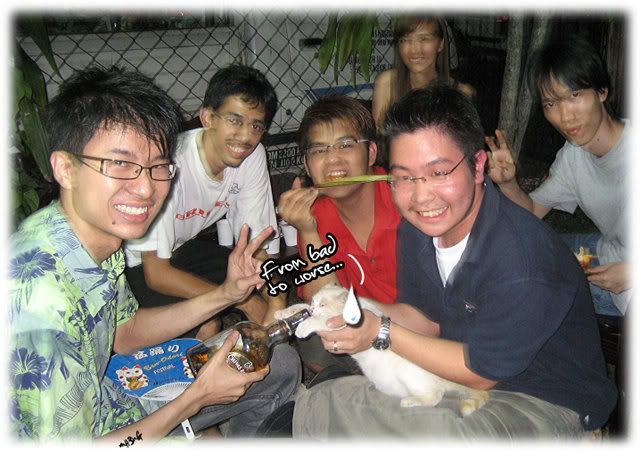 Gimme a break...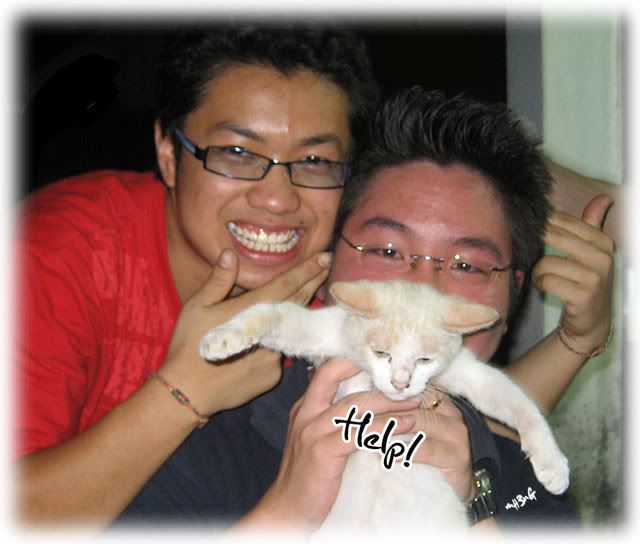 *Whimper*

After some time my captors got tired and I made a break for it. Thankfully I managed to escape without them noticing and truth be told, I think I lost 8 of my 9 lives during that 1 hour ordeal...

And so they say; 'Curiosity (nearly) killed the cat'.